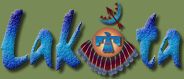 The Wisdom Garden



Stories are medicine. They have such power; they do not require that we do, be, act anything —we need only listen. The remedies for repair or reclamation of any lost psychic drive are contained in stories. Stories engender the excitement, sadness, questions, longings, and understandings that spontaneously bring the archetype back to the surface.
I encourage people to do their own mining of story, for the scraped knuckles, the sleeping on cold ground, the groping in the dark, and the adventures on the way are worth everything. There must be a little spilled blood on every story if it is to carry the medicine.
— Clarissa Pinkola Estés

Here you will find a diversity of texts and stories from all kinds of sources: books, articles, even songs. As with the rest of the material in Lakota, I suggest that you pay attention to your intuition when choosing which one(s) to read: it might be just what you need to hear right now! Enjoy!
Texts for growth || EZLN || Lakota wisdom
Lakota's index || Español


Lakota's Index:

Lakota Wisdom || Lakota Iyapi || Lakota Ceremonies || Wounded Knee
The Wisdom Garden || The Animals' Medicine
Kids' Stuff || Health & Healing || Guestbook || Links
About Lakota || Awards || Main Page



Give Lakota a hand! Send us your favorite texts:

Sign our Guestbook
Design, development & maintenance of all pages in Lakota:
Cheryl Harleston © 1997 - 2006
All rights reserved.
All content included in this site —such as text, graphics, photos, logos, images, data compilations, design, and information architecture— is the exclusive property of elexion.com and/or its content suppliers, and is protected by international copyright laws. Any unauthorized reproduction by any means of any portion of this website will constitute an infringement of copyright.